We wanted to get to know Niclas, aka
@niclas.home
, the person behind one of our favourite interiors a little bit better. So we spoke to Niclas about; top city picks, inspirations behind the interior and fave DROOL art selections
What is your name and where do you live?
I'm Niclas, 26 years old and I live in Berlin.
My Interior Blog is a very personal project for me because I think once you see a person's room / flat you get to know the person a bit better
How would you describe your interior style?
I would describe my style as a modern mix with minimal, industrial, and vintage aspects. I love to decorate with art, plants, and deco pieces. Mostly unique objects in clear surroundings. There can be more crowded areas, but quiet corners are important to draw the eye to and bring calm to the overall picture

What are your 3 favourite things about your space?
1. my raw industrial walls
2. all my comfy little lamps
3. and, of course my bed



Top arts, dining and club venue in your city?
Top art venue: Nationalgalerie
Top dining venue: Kitten Deli (Israeli food)
Top club venue: Berghain
You can believe me, there are loads of good places to spend the evening


Would you rather be able to communicate with animals but only in rhymes or speak every language fluently but only in puns?
The answer is very easy for me. If I ever had the opportunity to talk to my cats, I would definitely take it!


TOP 5 DROOL ART SELECTIONS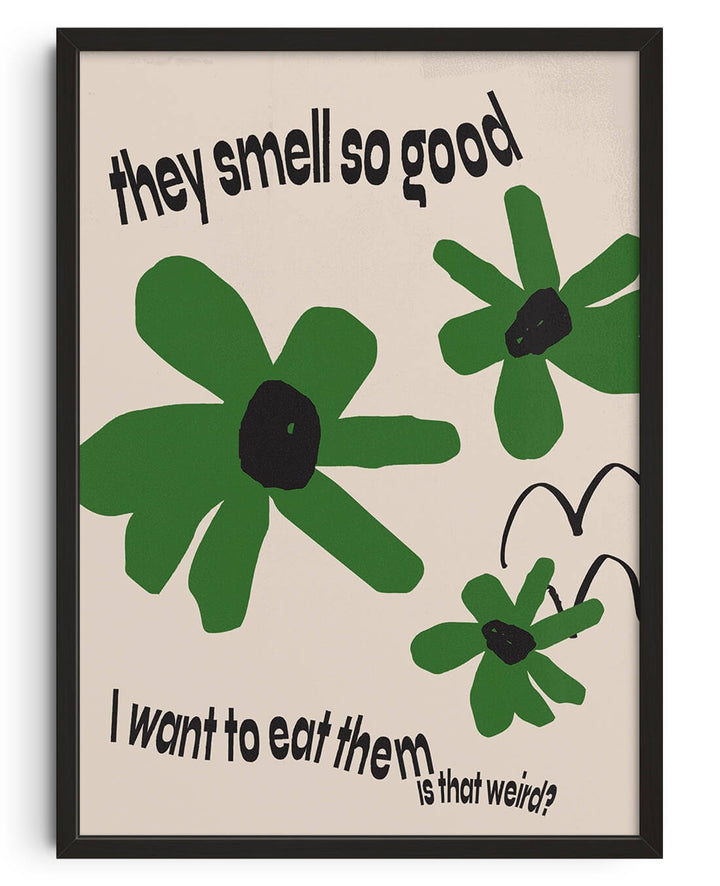 They Smell So Good by Lou Wang